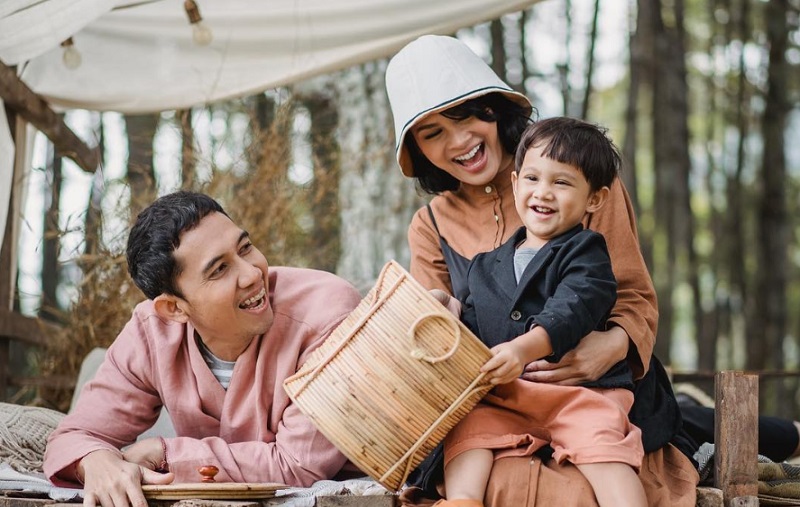 This jazz singer whose full name is Andini Aisyah Haryadi or familiarly called Andien has been in the world of singing for a long time since she was three years old. Since becoming pregnant and giving birth to her first child named Kawa, Andien has transformed into a lifestyle influencer for other families out there, especially young mothers. The simple life with her husband or often called Mas Ippe, makes her followers feel the love that emanates from the happiness of this little family. Discussing songs, if Andien pays attention to them, he always makes albums based on the age stages he is currently living in. Following are the titles of Andini Aisyah Haryadi's songs.
Half of my heart
Simple lyrics composed by a young singer, Tulus. This song, which is full of the meaning of deep love from a mother to her baby, was created by Tulus in just 15 minutes. The video clip is following the lyrics which show a portrait of Andien and his baby, Anaku Askara Biru.
Askara
Askara comes from Sanskrit which means light. The middle name of Andien and Ippe first son is the title of one of the singles in the album Metamorfosa. As the title implies, each of the lyrics states how grateful Andien is to be given the gift of a boy who taught him about the gifts in life.
Metamorphosis
The essence of the album Metamorfosa is incorporated in this song of the same name which tells the story of his 17 years of transformation, starting from a girl, getting married and becoming a wife, to now becoming a mother. According to Andien, this growth process has changed his perspective on life. She felt for herself that as a woman she was able to do many things that were useful for many people. The metamorphosis process is neither easy nor fast.
Hello my dear
This sweet family song is conveyed in sweet lyrics too. Tells the story of the love and joy of Andien being able to live with Mas Ippe and Kawa. In addition to the easy listening song, the video clip is also in the spotlight because of Kawa's adorable behavior, who dances while playing a musical instrument. The characteristics of the video clip and Andien's edgy and colorful outfit are also seen in this video clip. You can find simple happiness every day, especially through your little family like Andien's experience.
Blue
Still taken from the name of his first son, Biru became Andien's next flagship single. The philosophy of the title song Blue is a color that is always present in our lives. According to Andien, blue is the color we feel when we feel love. The love that is meant is so broad and universal, namely love for your partner, family, nature, and yourself. The lyrics are so deep and very serene when sung.